Awhile ago I purchased two of Laura Gunn's Edges charm packs. I think I had a plan for them, but they languished in my closet. I then bought a charm pack of the new summer 2013 Kona solids. Charm packs are 5" squares sold by manufacturers to market new lines.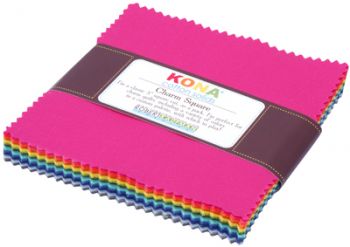 I've been working on an lovely queen sized quilt which I just finished (post to follow) and I just wanted to sew something quick and easy.
I sorted through my scraps and found some orphan whites and cut 5" squares. From the charm packs I picked out the colors of spring and summer and chose to make a baby quilt in the timeless broken dishes pattern. I have a lot of squares left over in an autumn palette which would make another nice quilt.
I haven't quilted it yet, it will go to my church group and will likely end up going to our hospital's neo natal unit.
I love this pattern, there is so much movement. The top measures 41" square.