It's finished!
The back
This was a commission quilt for a dear friend. She told me that she liked soft colors, something that looks like it has been out in the sun for a couple of weeks then beaten with a rock.
So I started looking for fabrics and came upon this gorgeous collection from Dear Stella, Paloma.
I added some fabrics from an older Dear Stella group, J'Adore, and even though it's an older collection I managed to fine enough yardage of the Eiffel Tower for the backing. The low volume prints from Lizzy House Pearl Bracelet collection and Kate Spain's Sunnyside collection made the balance of the palette.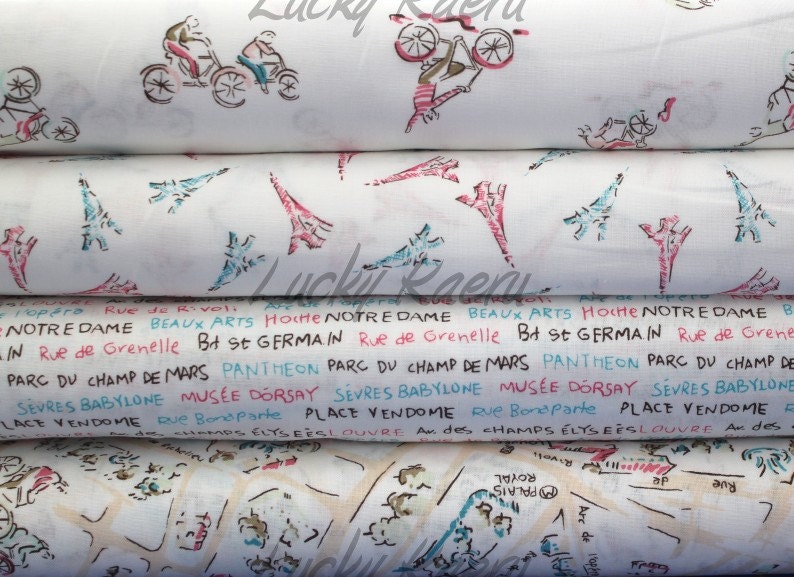 It wouldn't be a Susan quilt unless I added a lot more fabrics, so I used the color coordinator tool on
Hawthorne Threads
and selected some additional prints. I also went through my stash and pulled several fabrics. the pattern I selected was the Kitchen Windows pattern from Elizabeth Hartman's book
The Practical Guide to Patchwork.
Designing the blocks was fun as I fussy cut the fabrics to fit the pattern.
I quilted it in a spiral stipple using Isacord white.
On Thursday I had the opportunity to deliver the quilt in person. A mutual friend accompanied me and we had a wonderful lunch together in Vero Beach.